Pectoral implants for men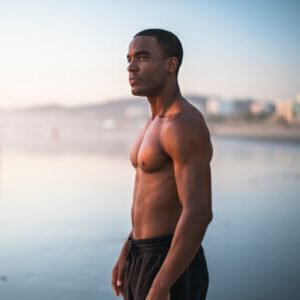 Men who are serious about achieving chest definition often pay close attention to what they eat, how much they exercise, and what exercise activities they perform. However, even with regular exercise to add definition to the chest area, some men are unable to achieve the results they desire. For these men, Dr. Matthew J. Trovato of Manhattan, NY offers a solution:
pectoral implants
for men.
What is a pectoral implant?
A pectoral implant is a biocompatible implant that can be placed into the chest on a male patient to add definition and a more masculine appearance. It can also help patients who have deformities or whose chest area is asymmetrical. These implants can be safely placed into the chest and improve a patient's self-confidence and self-esteem.
When should I consider a pectoral implant?
Pectoral implants should be considered when patients are unable to achieve the chest definition they desire with diet and exercise, or if they are self-conscious about the appearance of their chest due to deformities or asymmetry. In some cases, highly athletic men who cannot improve their chest definition or contour with exercise may consider placing pectoral implants for cosmetic purposes.
What are the advantages of pectoral implants?
Pros – pectoral implants can provide the look of muscle thickness and bulk to the chest area, regardless of one's exercise routine. These implants are custom-designed to provide specific shape and size, and many men who have this procedure performed experience better self-confidence and self-esteem. Additionally, pectoral implants are often an affordable option for patients who want to improve their body contours without breaking the pocketbook.
Does the placement of pectoral implants cause scarring?
There is a risk of scarring with every surgical procedure performed on the body. However, Dr. Matthew J. Trovato will make incisions in less noticeable areas of the chest to help in disguising the scarring from surgery and maintain a natural appearance to the chest. In fact, most implants can be inserted through the underarm area to keep scars concealed.
Learn more today
Manhattan, NY men who are interested in learning more about pectoral implants are invited to call the practice of Dr. Matthew J. Trovato at (973) 509-2000.