What are pectoral implants?
Posted on: Nov 30 2021
By: henley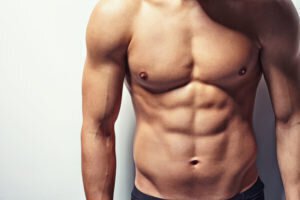 While lifting weights at the gym can help in increasing the pectoral muscles in the chest, it may require hours at the gym to get the results patients desire. Instead, Dr. Matthew J. Trovato and his team in Dallas, TX may recommend men who are considering a more chiseled, masculine appearance to the chest to speak to him about the advantages of placing pectoral implants.
How do pectoral implants work?
Just like women can increase the size of their chest with breast implants, men can also achieve the appearance of strong chest muscles with the placement of pectoral implants. These are implants that are made for cosmetic purposes. The implant itself is made of a solid silicone. Through a small incision made in the underarm area, Dr. Matthew J. Trovato can place the pectoral implant in a manually-created pocket to achieve the desired aesthetic appearance. Due to the placement of the incisions, scarring is minimal and heals quickly.
Am I a candidate for pectoral implants?
Many men are curious to know if they are a good fit for this elective surgery. In cases where men are within their ideal weight and are unable to obtain the definition they desire with diet and exercise alone, pectoral implants might be a great way to get the results they want. It is best to schedule a consultation appointment and initial evaluation with a doctor to confirm that this is the most appropriate method of achieving results outside of the gym.
How do I prepare for pectoral implants?
Before patients have their pectoral implant procedure performed, they will need to follow pre-operative instructions given by Dr. Matthew J. Trovato. This may include stopping chest exercises for approximately two weeks prior to surgery, and only resuming after cleared by the doctor during a post-operative evaluation. Most patients will want to take time off of sports and exercise activities for anywhere from two to six weeks total.
Are you considering the benefits of pectoral implants?
IF you reside in the Dallas, TX area and want to discuss the benefits of the placement of pectoral implants for better chest definition, it might be time to speak to Dr. Matthew J. Trovato. He can assist patients who call (214) 827-2873 for an appointment.