The Benefits of Kids Kuts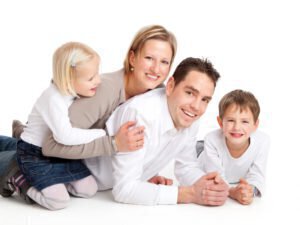 Being a parent is one of the most rewarding but stressful jobs around— especially when your little one gets injured or sick. Because most parents aren't doctors, they don't know what to do in certain medical emergencies or situations. Dr. Matthew J. Trovato and his staff were sick and tired of seeing so many parents looking worried and exhausted waiting for a plastic surgeon specialist to assist their little one in the emergency room— that's why we created a unique program called Kids Kuts. So, what is Kidz Kuts and how can it benefit you and your family? Read on to learn more.
No Need for the Emergency Room
Nobody wants to spend their morning, afternoon, or evening in a stuffy waiting room full of sick people— especially when you have kids. The best part about Kids Kuts? We eliminate your need to spend too much time in the emergency room. And because our staff is on-call, we will be able to give you prompt medical attention directly from one of our preferred medical facilities.
It's Mobile Friendly
If you live in the Dallas metroplex, we can serve you and your family. By simply downloading our Kids Kutz app, you can access our patient portal and even take pictures of your child's injury and send it directly to our office.
You'll Get Great Results
Because Dr. Trovato is a board certified plastic surgeon, you can rest assured that your child will be in great hands. Whether they have a laceration on their arm or somewhere more visible like their face, Dr. Trovato will create a customized plan to ensure that your child gets stitched up with minimal scarring.
Here at Dr. Trovato's office, it is one of our biggest goals to ensure that our patients not only get great treatment but that they have a good experience as well. With the Kids Kuts program, we eliminate the need to wait at the ER for a surgeon, and we will give your child great results every time. To learn more about this program or to schedule an appointment, contact Dr. Trovato today!