When Children Need Plastic Surgery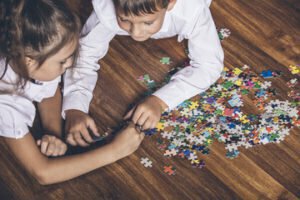 One of the most difficult experiences of being a parent is learning that your child needs surgery. Injuries, birth defects and illnesses do happen, though, and you want to work with a compassionate and skilled surgeon who goes above and beyond for your child. In addition to general surgery, your child may need
pediatric plastic surgery
.
Pediatric Plastic Surgery Procedures
Like general plastic surgery, pediatric plastic surgery may be cosmetic or reconstructive in nature. Cosmetic procedures improve the aesthetics of the face and body, and otoplasty is an example. The surgery is not intended to improve your child's hearing, but rather to improve the appearance of the ears.
Reconstructive pediatric plastic surgery offers parents a combination of functional and aesthetic improvements. General surgeons can perform the same basic procedures, yet they may focus more on function than aesthetics. As a board certified plastic surgeon, Dr. Trovato considers both aspects for pediatric plastic surgery procedures.
Surgery in Younger Patients
With a parental approval, rhinoplasty, breast augmentation, gynecomastia surgery and other cosmetic procedures can be performed on younger patients. The long-term outcomes of these procedures equal those of similar procedures in adults.
Considerations for Pediatric Aesthetic Procedures
In addition to balancing function and cosmetic appearance, treatment plans for children should consider that a young body is still developing. Your child's features may change, and the body will continue to grow until adulthood. If this is not considered at the time of surgery, your child may need revision surgeries in the future. Dr. Trovato may recommend that you delay your child's cosmetic procedure until the development process is entirely or nearly complete.
Learn More About Pediatric Plastic Surgery. Contact Dr. Matthew J. Trovato.
Choosing the right plastic surgeon for your child's cosmetic or reconstructive pediatric plastic surgery is important. If your child needs plastic surgery, or if you want to learn more about microsurgery, anti-aging medicine and our other services, contact Dr. Matthew J. Trovato to schedule a personal consultation. You can contact our office in Dallas directly at (214) 827-2873, or our office in New York at (973) 509-2000.