3 Natural Ways to Stay Relaxed Before Surgery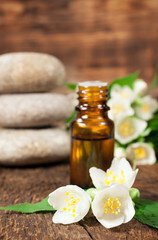 Undergoing any surgery can be overwhelming enough to make your head spin. Although you can rest assured that you will be in the best hands— Dr. Matthew J. Trovato's— the thought of going under anesthesia and the knife can still be overwhelming. Luckily, there are a few all-natural methods you can use to stay relaxed before your big day. From oil to meditation, hopefully, one of these methods will help relax your mind, body, and soul. Read on to learn more.
Oils
Essential oils are popular amongst all demographics. As one of the most natural ways to help with things like headaches, anxiety, and stress management, essential oils can make you feel rejuvenated. Right before your surgery, consider using an essential oil with either lavender or chamomile. Both of these natural ingredients are known to relax your senses and make you feel at ease.
Deep Breathing
We encourage our patients to practice deep breathing exercises if they are feeling anxious before surgery. Deep breathing will help slow down your breathing and increase your oxygen flow. To effectively practice deep breathing, slowly inhale through your nose and exhale through your mouth.
Meditation
Before you come into our office for surgery, consider doing some brief meditation. If you aren't as familiar with meditation, it may sound a bit more bizarre than it is. Although you can practice meditation in a seated position with your legs crossed over one another, it doesn't have to be done like that. In fact, you can meditate from the comfort of your bed before you get up in the morning. To meditate, your goal is to think of nothing. With your eyes closed and in a comfortable position, try to focus on nothing, think of nothing, and breath deeply.
If you're feeling especially nervous about undergoing surgery, we understand. Hopefully, by using at least one of the all-natural tips listed above, you can feel calmer. To learn more about pre-surgery tips or to schedule an appointment, contact Dr. Matthew J. Trovato today!