3 Ways to Stay Calm Before Surgery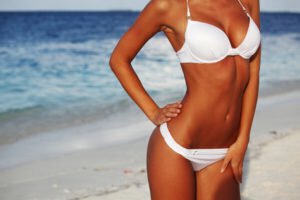 Opting to get a cosmetic surgical procedure from Matthew J. Trovato can make you so excited that you feel like you're going to Disneyland. However, amidst all of that excitement, it can also make you feel a bit anxious and overwhelmed. To help you remain calm before your surgery, we have created a brief article with three useful tips. Read on to learn more.
Think About the Results
A fast and easy way to go from feeling nervous to excited is to think about the results you are getting. Think about why you're getting this surgery in the first place and how satisfied you'll be with the results after Dr. Matthew J. Trovato is done. For instance, if you are getting a breast augmentation, think about how confident you will be in a swimsuit this summer and even in your favorite t-shirt. Remember that although surgery can be scary, this is an exciting procedure.
Ask Questions
During your initial consultation and your presurgical evaluation, we encourage all of our patients to ask questions. By getting the answers to all of your questions, you can not only feel more informed, but you can also cut back on all of the anxiety you are experiencing.
As a suggestion, come to these appointments with a list of questions written out— that way we can ensure that all of your questions get answered at once.
Practice Deep Breathing
On the morning of your surgery and for the first few days leading up to it, you may feel particularly anxious. To help you curb the anxiety, try practicing some deep breathing exercises. To do this, go somewhere safe and quiet. Then, closing your eyes, slowly inhale and hold your breath for about 5 seconds and slowly release it. Repeat as necessary.
Undergoing any surgery can make you feel anxious and uneasy. However, by using the three tips listed above, you can hopefully feel a bit calmer before your surgery starts. To learn more or to schedule an appointment, contact our office today.