Is cosmetic change the golden ticket to a happier life?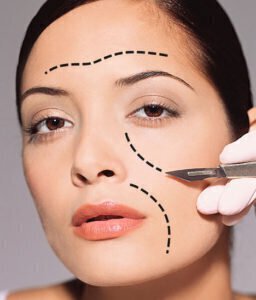 Happiness is something that we would all like to experience more often than not. While we know well enough that no one should have cosmetic surgery in an attempt to become happy if they are not already, a variety of research studies suggest that cosmetic plastic surgery actually can have a beneficial impact on quality of life.
What Research Tells Us
It is not uncommon to ask yourself what is possible with cosmetic plastic surgery. Changing any aspect of your appearance is certainly going to have an effect on your mental state as well as your physical state. But what does research tell us about cosmetic changes and happiness?
In 2008, a researcher from Cornell University, Dr. Neil Sadick, wanted to see the psychological effect of breast lift surgery. 95% of the participants in his study reported greatly improved physical and psychological well-being after their mastopexy procedure. Encouraged by these results, Dr. Sadick also performed research on a broader range of cosmetic procedures. This study involved 105 patients. The large majority of them expressed improved social interactions, personal relationships, and sexual satisfaction six months after changing some aspect of their appearance. Finally, Dr. Sadick concluded in one more study that patients treated with cosmetic surgery felt less anxious, generally healthy and satisfied with their appearance, and even more independent.
Pay Close Attention . . .
In previous studies, conducted in the 90s, researchers discovered an interesting fact. It is not so much that attaining a certain perceived idea of beauty that instigates improved the psychological outlook. People who we may call "naturally beautiful" are not inherently happier than the Plane Janes of the world. What seems to breed happiness is a good sense of self and our self-perception of our appearance.
Although several studies point to a clear improvement in the quality of life, there's also research that indicates a risk for unsatisfying results. As we discuss with our patients during consultations, realistic expectations are a key element in obtaining both The physical and psychological benefits of cosmetic plastic surgery.
Explore your options. Contact our office to schedule your consultation for surgical or nonsurgical cosmetic enhancement.30