How to Get Plastic Surgery Without Looking too Plastic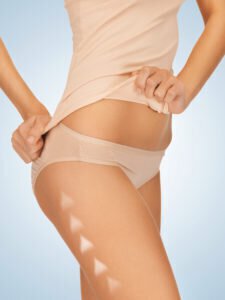 One of the fears that many patients have when debating whether or not to get plastic surgery done is looking too plastic. And although Barbie and Ken are iconic in their ways, the last thing that you want is to look fake. So, how can you get plastic surgery without looking too plastic? Read on to learn more.
Choose a Board Certified Surgeon
It's safe to say that if you are working with an inexperienced surgeon, you are more likely to end up looking plastic than natural. With the help of Dr. Matthew J. Trovato, however, you can rest assured that you will get the most natural looking results. With years of rigorous training and board certification, Matthew J. Trovato knows how to give all of his patient's great results without the fear of looking like a Barbie.
Start Small
Some people have the notion that when it comes to plastic surgery that "It's all or nothing." However, we encourage our patients to start out small with something like fillers and Botox and then work their way up to a surgical procedure like a facelift. By making small changes, you can notice large improvements without looking fake.
Be Verbal
Remember that one of the best ways to get natural looking results is to relay what you want to your doctor. For instance, we encourage all of our patients to come to their initial consultation with a list of questions and concerns they have. If you are particularly concerned about looking plastic, relay this to Dr. Trovato— that way he knows to give you more subtle looking results.
If it's done right, plastic surgery doesn't need to look plastic. To help ensure that you get the best, most natural looking results possible, choose a board certified surgeon, start small, and be verbal with Dr. Trovato during your consultation. To learn more tips or to schedule an appointment, contact Dr. Matthew J. Trovato's office today!