Men: Look Your Best In The New Year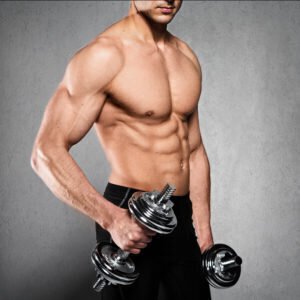 Statistics from the American Society for Aesthetic Plastic Surgery tell an interesting story — men are quickly discovering the benefits of plastic surgery and cosmetic treatments. In 2016, male patients accounted for an estimated 1.2 million procedures, representing more than a three-fold increase in less than 20 years and almost 10% of all cosmetic treatments. As a specialist in male plastic surgery, Dr. Trovato has seen the same growth trend at his offices in Dallas and New York. Understanding the benefits of plastic surgery for men may help you decide that 2018 is the year to look your absolute best.
Male Plastic Surgery is No Longer Taboo
Social norms often contribute to a stigma that prevents people from improving aspects of their appearances. Plastic surgery and cosmetic treatments have long been associated with female patients, whether the goal is anti-aging or improving a specific area of the body. Historically men may have only considered a very limited range of plastic surgery applications, such as rhinoplasty. The expansion of cosmetic treatments for men may be attributed to a rising population of older men, as well as the acceptance of such treatments amongst millennial males. As these men see their peers, colleagues, and friends having plastic surgery, the practice becomes more of a social norm. Additionally, men may be attracted to plastic surgery as a way to address concerns that significantly affect their self-confidence, such as correcting enlarged breasts on a man with gynecomastia surgery.
How Plastic Surgery Helps Men Look and Be Their Best
One way in which men and women are alike is how one's appearance contributes to overall confidence. For a man, this means having defined, masculine features of both the face and body. The most popular procedures amongst men are body contouring, such as liposuction, pectoral implants and male buttock augmentation, and anti-aging. Surgical options, such as male facelifts, dramatically improve a man's appearance, and the convenience and long-term benefits of non-surgical treatments, such as Botox® and dermal fillers, appeal to men as well.
Interested in Male Plastic Surgery? Contact Dr. Matthew J. Trovato.
To learn more about plastic surgery for men, body sculpting, anti-aging medicine and our other services, contact Dr. Matthew J. Trovato. You can contact our Dallas office directly at (214) 827-2873 or our New York office at (973) 509-2000.