Trends in Plastic Surgery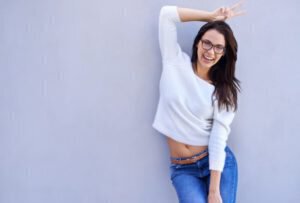 Is there anything more exciting than looking at cutting edge trends and technologies? Especially when it comes to plastic surgery, we love looking into the future to see what will be life-changing for our patients. We want to be able to provide a service for you the moment you decide you want it. That means we're always learning about new treatments, technologies, and trends. One of those trends we're noticing is an inclination toward less-invasive procedures that still give you amazing results. Keep reading for a few trends in plastic surgery we're especially intrigued about.
Young Patients
These young patients might not be so frustrated with their appearance as we might think, either. We've noticed an uptick in preventative treatments: procedures done preemptively to avoid larger procedures in the future. For example, Botox can help prevent wrinkles now, by freezing the muscles that could create them in the future. Laser treatments are also being used to boost collagen production before it even starts to wane. A few smaller treatments performed now can prevent more risky and more expensive procedures in later years, which is pretty brilliant if you ask us!
Less Downtime
It's not just young people who are jumping on to plastic surgery as a way to boost their quality of life. All patients are showing more interest in fillers as a way to avoid lengthy downtimes and get the results they want. It makes sense. In our busy world, finding a week or two to recover from a procedure is a big ask. Also, why would you want to spend your precious vacation days sitting at home? Save those for
Improvements in filler technology allow you to have more natural results, too. For example, firmer fillers are best used where they mimic your body's natural texture. So, cheekbones will be plumped with a more solid-feeling filler than your lips, which will look and feel more natural with a little "give."
If you're ready to explore some of these new trends, give us a call today at to schedule a consultation with Dr. Trovato. Give us a call at (214) 827-2873 for our Dallas location or (973) 509-2000 for our New York location.