3 Things to Avoid Following Your Rhinoplasty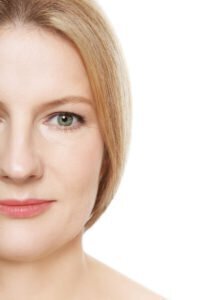 Pinocchio and Cyrano De Bergerac are two people famous for having exceptionally large noses. However, unless you are one of these characters, the last thing you likely want is to have a prominent nose. Luckily, Dr. Matthew J. Trovato can help both resize and reshape your existing nose so that it is a bit more subtle with a rhinoplasty. To help you get the best results from this surgery. However, you need to know exactly what the recovery process entails. This article will discuss three things you should avoid after your rhinoplasty. Read on to learn more.
Contact Sports
Nobody wants a giant ball or object flying at their face but if you are going to play a type of contact sport, make sure that you are keeping your nose properly protected. For instance, if you are playing football, make sure to wear a helmet. If you are getting in the boxing ring, make sure to keep your nose covered up. As a good rule of thumb, however, don't participate in any contact sport for at least a few months following your surgery or until your nose has had substantial time to heal.
Laying Flat
If you are the type of person who either likes to sleep flat on your back or your stomach, this suggestion is going to be particularly challenging for you. As you are in recovery from your rhinoplasty, you should sleep with your head slightly elevated to help ease the swelling and deal with some drainage. Laying flat on your back will only exacerbate your symptoms.
It's a natural habit to reach for a tissue anytime you have a runny nose. However, as your nose is healing from a rhinoplasty, it's important that you avoid both blowing your nose or sticking any object up it— like a Q-Tip. Blowing your nose could disrupt the incision site and cause it to come open. Additionally, sticking anything up your nose could do the very same thing.
When it comes to getting the best results from your rhinoplasty, you want to make sure that you are doing everything you can to recover properly. By avoiding contact sports, laying flat, and blowing your nose, you can ensure that you have a smooth and safe recovery. To learn more about rhinoplasties or to schedule an appointment with Dr. Matthew J. Trovato, contact our office today!