3 Things to Avoid After a Rhinoplasty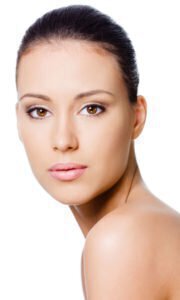 Getting a rhinoplasty from Matthew J. Trovato can make you feel like all of your dreams are coming true. However, all of those dreams can suddenly be shattered if you break your nose playing a sport or getting into some accident. As something that is often not talked about, even after you have recovered from your rhinoplasty, there are still a few things that you should avoid. Read on to learn more.
Contact Sports
If you play football, basketball, soccer, or any other type of contact sport, be smart and protect your nose. For instance, in a sport like a baseball or a football where a ball is going to be flying at your face at a high speed, the worst thing you can do for your nose is to show up unprotected. By wearing the proper fitting helmet, you can shield your nose from injury and make sure that your post-surgery results last for as long as possible.
No Fighting
Let's say you have a hot temper, and you get into a few fights a year. A rhinoplasty is a reason enough to break that bad habit. If you are in a fist fight, your nose can be broken in an instant, and you will have to have another surgery done. Not to mention, getting in fights can get you into legal trouble as well.
Accident
There are some things, like auto accidents, that you just can't avoid. If you get in an auto accident and your airbag goes off and hits you in your face, the best thing you can do for your nose is ice it right away. As soon as you get rid of the swelling, you will better be able to tell just how bad the damage is.
Taking care of your nose after a rhinoplasty involves a lot more than icing, resting, and taking ibuprofen. Even though you used to be able to participate in sports without having to worry about damaging your nose, you are going to want to be more careful now. To learn more about how you can take care of your nose following a rhinoplasty, contact Dr. Matthew J. Trovato today!