3 Things to Know Before Getting a Rhinoplasty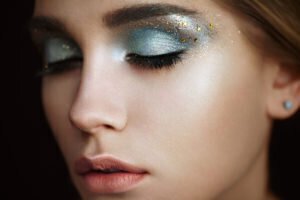 A nose job or rhinoplasty is one of the most commonly requested cosmetic surgeries. In fact, according to the American Society of Plastic Surgeons, nearly 225,000 Americans got a rhinoplasty in 2016 alone which is up 2% from the previous year. Whether it's for cosmetic purposes or functionality, Dr. Matthew J. Trovato can help restore your facial appearance or your ability to breathe normally. Before you go into this procedure, however, it's good to know what you can expect.
Set Realistic Expectations
One of the best things you can do before going into a rhinoplasty is to have realistic expectations. Patients with realistic goals come out of their rhinoplasty satisfied with the new shape of their nose. It's good to know that results vary and depend largely on your facial shape, skin thickness, age, and nasal bone and cartilage structure,
Know What to Expect During Recovery
On average, patients start to feel like themselves after about two days following surgery and can return to work after about one week. Once you are sent home to recover, you may experience a dull headache, puffiness, congestion, a nose ache, swelling, or bruising— all of which are normal for this type of surgical procedure.
During recovery, patients are instructed to not interfere with the healing process by sticking anything up their nose or by applying pressure to the nasal passageways by blowing their nose. Additionally, patients are encouraged to avoid any strenuous activities because it may place undue pressure on the head or surgical site.
What Are the Risks
Because rhinoplasties are one of the most popular forms of surgery, risks and complications are extremely rare, but when they do occur, they are minor. Complications include infection, an adverse reaction to anesthesia, and nose bleeds. If you experience any of these reactions while no longer under our direct care, contact Dr. Matthew J. Trovato's office right away.
Having a firm understanding of what you can expect from a rhinoplasty makes the experience more enjoyable.
Schedule your rhinoplasty consultation with our New York City office today!