Everything You Need to Know About the Rhinoplasty Procedure with Dr. Matthew Trovato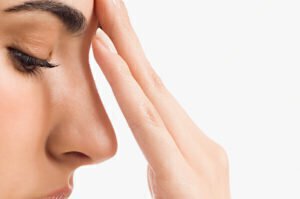 Patients in Dallas, TX and the surrounding communities who have considered plastic surgery to transform the shape, size, and overall appearance of the nose are welcome to book an appointment with Dr. Matthew Trovato to learn about the rhinoplasty procedure. Also referred to as a "nose job," this surgery can provide functional and aesthetic benefits to the patient. Patients who have difficulty breathing through their nose, have a deviated septum, or are unhappy with the balance or overall look of their nose may be considered a proper candidate for a rhinoplasty.
Consultation with Dr. Matthew Trovato
Before starting rhinoplasty, patients need to consult with a plastic surgeon to determine if they are appropriate candidates for treatment. This evaluation may include x-rays and other diagnostic images to help the doctor determine the best course of treatment and educate patients on what to expect during the procedure. Dr. Matthew Trovato ensures that the treatment is not only effective, but is natural-looking for the patient.
Below are just a few of the concerns that can be addressed with rhinoplasty:
Dorsal humps
Nasal width
Asymmetry
Prominent or drooping nasal tip
Post-traumatic deformities
Birth deformities
Internal valve collapse
Septal deviation
The rhinoplasty procedure
The procedure itself is performed as an outpatient treatment. Patients are properly anesthetized for the treatment for optimum comfort. The doctor will address the areas of concerns while the patient is under anesthesia. Once the procedure is completed, patients will be taken to a recovery room. Patients leave the practice with another individual providing transportation, and are instructed in post-operative instructions to ensure proper healing and to reduce the risk of infection.
Post-operative care
Patients will need to ensure they take appropriate time off of work and social activities to allow the nose to heal properly. Downtime may involve a week or two total. Patients will notice bruising, swelling, and discomfort, but are prescribed medications to manage these concerns. Patients also have a post-operative follow-up appointment scheduled during which the doctor can evaluate the healing process and make sure that the patient is happy with the results achieved.
Schedule your consultation appointment today
The best way to know if you are a proper candidate for rhinoplasty is to consult with a doctor. Dr. Matthew Trovato can be reached in Dallas, TX at (214) 827-2873. New patients are welcome to schedule their appointment with our team and learn about the solutions available for the face and body through plastic surgery.