Rhinoplasty Recovery Tips: 3 Unusual Things You Should Avoid After Surgery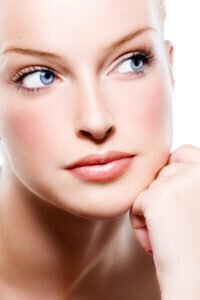 Nothing is quite as frightening as a botched nose job. Luckily, here by getting a rhinoplasty from Matthew J. Trovato, you won't ever have to worry about facing that frightening nightmare in the mirror. However, just as with any surgical procedure, it's important that you do your best to refrain from certain things and activities while in recovery. From wearing a t-shirt to blowing your nose, this article will discuss three unusual things that you may not be aware of to avoid during your recovery from your rhinoplasty. Read on to learn more.
Yes, it may sound weird to have wardrobe suggestions be a part of your recovery process from a rhinoplasty. However, pulling things that are a bit tight— t-shirts, sweatshirts, sweaters— over your head while in recovery could hit your nose and irritate it. To prevent this from happening, Matthew J. Trovato encourages patients to either wear button up shirts or shirts that can are loose when slipped over the head.
Drinking Alcohol
It's true that a glass or two of red wine every night has many heart healthy benefits. However, while you are recovery from your nose job, try to refrain from drinking any alcohol for at least a week or two following surgery. As a natural blood thinner, alcohol may cause your nose to bleed and may inhibit your body's natural healing process. Instead of grabbing for a cocktail after work, try reaching for a bottle of water instead— this will help you stay hydrated and will speed up the recovery process.
Blowing Your Nose
Having a congested nose and not being able to blow it will make you feel more like an infant than an adult. However, as you are in recovery following your rhinoplasty, it's important that you refrain from blowing your nose or cleaning it with any objects— including Q-Tips. Blowing your nose can place a strain on the tissue inside of it and can even break open the incisions.
Although they may sound unusual, refraining from the three things listed above will help you to ensure that you have a smooth recovery process following your rhinoplasty. To learn more about rhinoplasty surgery or other tips, contact Dr. Matthew J. Trovato's office today!