How to Tell If You Have a Deviated Septum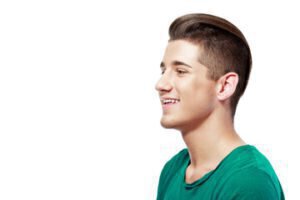 Having a large or crooked nose is one thing but having the inability to breathe fully out of your nose is another. If you have a hard time breathing out of your nose and are known for being a snorer, then you may have what is called a deviated septum. Luckily, with reconstructive surgery from Matthew J. Trovato, he can fix this issue and get you back to breathing right once again. So, how can you tell for sure whether or not you have a deviated septum? Read on to learn more.
Facial Pain and Chronic Headaches
Have you ever had a sinus infection? It can feel like your whole face, and the front part of your head are aching. Similarly, when you have a deviated septum, you tend to feel clogged up which can result in frequent facial pain and chronic headaches. If you have been cleared of sinus infections but still have these symptoms, it may be caused by your deviated septum.
Mouth Breathing
Someone who breathes out of their mouth may be doing it out of habit, or they may be doing it out of necessity. If you have a deviated septum, you may not feel like you can get enough oxygen by breathing through your nose alone— leaving you compensating by breathing through your mouth more. Luckily, with surgery from Matthew J. Trovato, you will be able to easily and comfortably breathe through your nose again.
Bloody Noses
Nothing can be quite as embarrassing as getting frequent bloody noses. By causing too much air to pass through your septum, a deviated septum can dry your nose out— resulting in frequent nose bleeds.
Having a deviated septum can make everyday tasks a lot harder to do. Luckily, with a surgical procedure from Matthew J. Trovato, you can get your deviated septum fixed and breathe easier than ever. If you have a deviated septum and would like to learn more about nose surgery, contact Dr. Matthew J. Trovato today!