Let your Skin Reflect your Inner Self
Posted on: Jun 15 2016
By: henley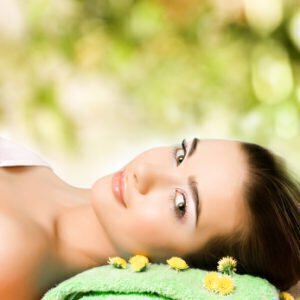 When we are young, we do not think of what may come in terms of our appearance. Collagen supports our smooth, supple skin, and the effects of sun damage still lie beneath the surface. It isn't until after the age of 35 or 40 when most people take a good hard look at how their appearance has changed. At this point, it can seem as though these changes are irreversible. This isn't the case. If you are concerned about the effects that time, stress and the sun have had on your skin, you have choices in how to handle them.
Sleep Well for Better Skin
Sleep is a must. You know this because you have likely had a few restless nights now and then. When sleep is lacking, our skin cells (and all cells in the body) are robbed of the time they need to fully renew. Poor sleep quality results in flatted features, under eye bags and circles, and drooping upper eyelids. Getting 7 or more hours of sleep each night is important, so don't skimp!
Pour on the Pampering
Skin care is important from a very early age. During your teen years, you may have discovered the value of quality cleansers if you dealt with acne. Most of us lose this wisdom as we enter adulthood, and it eventually shows. Your skin care regimen should be based on your unique needs, not on a trendy product. In order to discern the ingredients that are best for you may take a bit of trial and error. With professional help, a program can be tailored to your skin.
Addressing Pressing Concerns
Age-related problems can overlap at some point, leaving you feeling frustrated and self-conscious. You don't have to accept conditions such as frown lines, laugh lines, crow's feet, or sagging skin as a natural part of life if you don't want to! There are several ways to correct such issues.
Patients who consult with Dr. Trovato may be surprised to discover that their concerns can be corrected in a matter of minutes. Non-surgical facial rejuvenation with Botox or dermal fillers continues to gain popularity, and for good reason. For more advanced signs of aging, there are light and laser therapies, and cosmetic surgery techniques that lift and tighten without altering physical authenticity.
Solutions to your cosmetic concerns exist! Reveal a younger you in just one visit with our friendly team.