Chin augmentation for an enhanced jaw line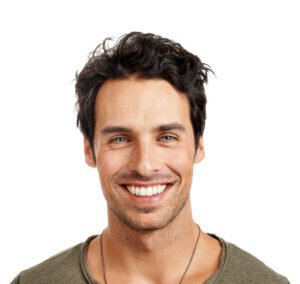 With chin augmentation, patients can use either implants or injectables to reshape the chin and jawline for an improved appearance and definition. This is helpful for patients who are seeking a more defined appearance to the face and want to reduce the appearance of a double chin or excess skin underneath the chin. Dr. Matthew J. Trovato and his team in Dallas, TX are pleased to offer augmentation through two methodologies including chin implants and injectables.
Chin implants – the most effective and long-term way of defining the chin and jawline is with the use of chin implants. These implants are designed to add volume and definition right where it is needed. During a surgical procedure, the doctor will create an incision inside of the mouth and use it to insert an implant over the chin bone. When done correctly, the results are completely natural and there is no noticeable scarring left behind. Patients will need to plan for recovery with this surgical procedure and take time off of work, school, and other activities to ensure proper healing.
Dermal fillers – another option that is readily available at the practice of Dr. Matthew J. Trovato is the use of dermal fillers to augment the chin and jaw area. Dermal fillers are gel-like substances formulated with hyaluronic acid which attracts water. They are injected strategically along the chin and jaw line to add volume, in turn augmenting the area without the need for plastic surgery. It is important that patients understand that the use of dermal fillers for chin augmentation is not a long-term solution, and does require patients to come in regularly for injections to maintain their results. However, it is a great solution for those with mild contour issues or those who do not want the expense or invasiveness of a plastic surgery procedure.
During a consultation, our doctor will determine which type of chin augmentation methodology is best for an individual.
Call the office of Dr. Matthew J. Trovato today
Connect with Dr. Matthew J. Trovato's office today to schedule a visit and find out more about chin augmentation procedures and options. The Dallas, TX area office can be reached by calling (214) 827-2873.